10 Mistakes to Avoid While Planning Your Wedding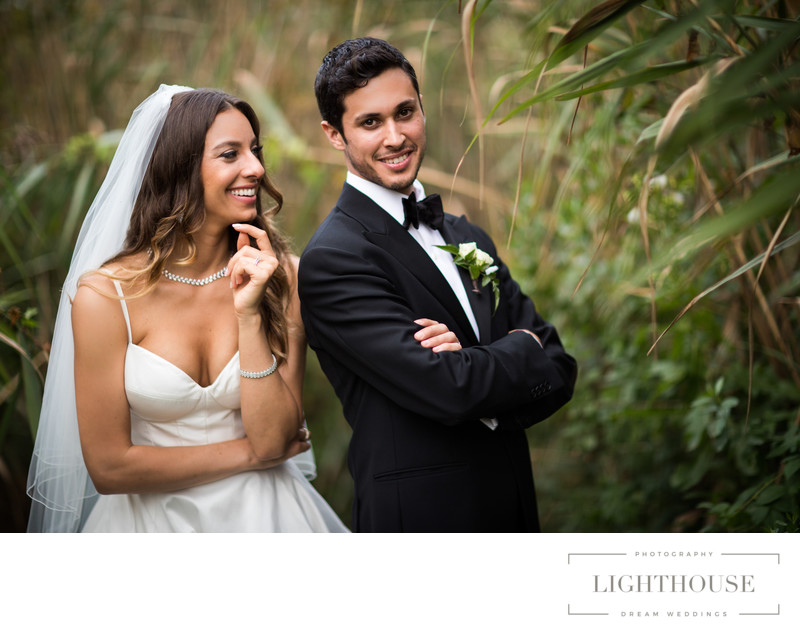 Planning a wedding offers you the chance at a wide range of choices. Everything from the location of the event, the date and time the wedding will take place, who will make up the wedding party and what they'll be wearing, it's all up to you. No guide can tell you what to choose for your wedding but you can draw on the mistakes of others in deciding what not to do when planning your big day.
Here are 10 mistakes you should avoid at all costs when planning your wedding.
10) Don't Wing It.
Your wedding plan should be detailed and include a budget. Failing to devise a solid plan and a strict budget to go along with it will lead you to overspending and including facets of your wedding that won't go together. The best way to plan and budget is to get a clear view of your financial resources first before moving on to the phase of your planning that decides the particulars.
Sure, you may want to have a destination wedding at some swanky tropical locale, but if getting there takes up more than half of what you have to work with financially, it makes little sense to devote that much of your resources to location alone.
9) Involve Others
Even the most thorough and organized planners need a little help. In the case of planning your wedding, you will need to draw upon the advice and assistance from the person you intend to marry at the very least. When you are ready to start planning the details of the wedding, figure out who you want to be in on the decision making or serve you in an advisory role. Shutting out the groom will only lead to friction before, during, and after the wedding.
8) Not Those Others
We've just discussed inviting others to help you with the planning but you should be sure to limit the number of planners to keep things tight. You will undoubtedly get advice from all directions and some members of your family and friends will be eager to "help" you choose the ingredients of your wedding and reception. Resist the urge to invite everyone and have the courage to politely let those people know that you've got this.
You already have a pretty good understanding of which of your family and friends would work well with you in the planning as well as which of those people who…let's say, with whom you'd not work so well. Keep your list of assistants to a minimum and don't fret over hurt feelings.
7) Trust but Verify
In the course of your planning you will need to call upon the services of an array of vendors. The DJ or band, the photographers, the florist; they will all be instrumental in making sure the vision of your planning sees the light of your most important day. You can get a good sense of the quality each respective vendor can provide from referrals, but you will need to be diligent in keeping the service providers in line to ensure your plan is on schedule.
6) You Get What You Pay For.
The adage "you get what you pay for" is often a sound piece of advice but choosing vendors should be decided on factors other than price. Just because a photographer charges premium prices doesn't mean they offer premium services. Similarly, a discounted DJ isn't necessarily over her head with your reception order. Sure, weighing your options should include considering the price for everything you plan to rent or purchase, but dig deeper and resist basing your final decision on price alone.
5) Invitation Only
It goes without saying that those who will attend your wedding should be only guests that you invite. To create an invitation list that will ensure a friendly atmosphere, while still being careful to include the people who would like to see you get married, consult with your partner and come up with a comprehensive invitation list as early in your planning as possible. One trap to avoid is leading other family members choose who to invite. Of course bringing along one additional person per invited guests is the standard procedure, allowing in-laws and others to invite different groups to your wedding without your approval is a practice you should discourage firmly.
4) Stretching Yourself To Thin
The natural compulsion when planning a wedding is to have your hands on as much of the process as possible. The problem is that you are but one person and you need to warm to the idea of delegating responsibility to others. The consequences of spreading yourself over too large of an area of responsibility includes you winding up exhausted and unfocused. Not being at your sharpest is a recipe for having important matters being missed or not being planned in a way that will ensure success.
3) Get it In Writing
Vendors will often make promises during your more informal interactions as a means for easing your mind that they are up to the job. While most vendors will make every attempt to satisfy your wishes, unless the provisions you seek are in a binding agreement, hey are under no obligation to do more than what is explicitly defined. To make sure you avoid the mistake of simply trusting the hired help, make sure each duty is disclosed in a contract and any additional provisions you require are aded to the contract before it is signed.
2) How's The Weather?
There isn't a way that you can predict the weather from 6 or 12 months away, but you can make an estimate based on your common sense and experience. The weather is a factor even for those weddings being held indoors. For example: Planning a wedding in the northeast in January is likely to invite frigid temperatures and the possibility of snow. As such, your wedding plans should account for that scenario and be tailored to meet the challenges that winter weather can present. Conversely, planning a wedding in a tropical location in August is probably going to include hotter-than-normal temperatures and should be kept in mind if you choose an outdoor wedding ceremony.
1) Time is on Your Side
The most common mistake made in wedding planning is failing to allow for the appropriate amount of time to execute the plan. Planning that involves travel r oner accommodations should be initiated as early as possible – with 8 months to a full year serving as the most prudent lengths of notice. Planning ahead will allow you to have more options at your disposal and give you the space needed for adjustments should they be required.
Starting your wedding plan early will also give you the time to make choices about the theme and services to be included in your wedding without feeling the anxiety-inducing stress of being on the clock. Allowing several months to plan will mean more choices, a less stressful time planning, more notice for guests to attend, and give you leeway in case you have to call an audible and go to a back-up plan.
DO YOU HAVE ANY QUESTIONS?