From 7th Grade to Adulthood: a Bride to Be's Journey to the Altar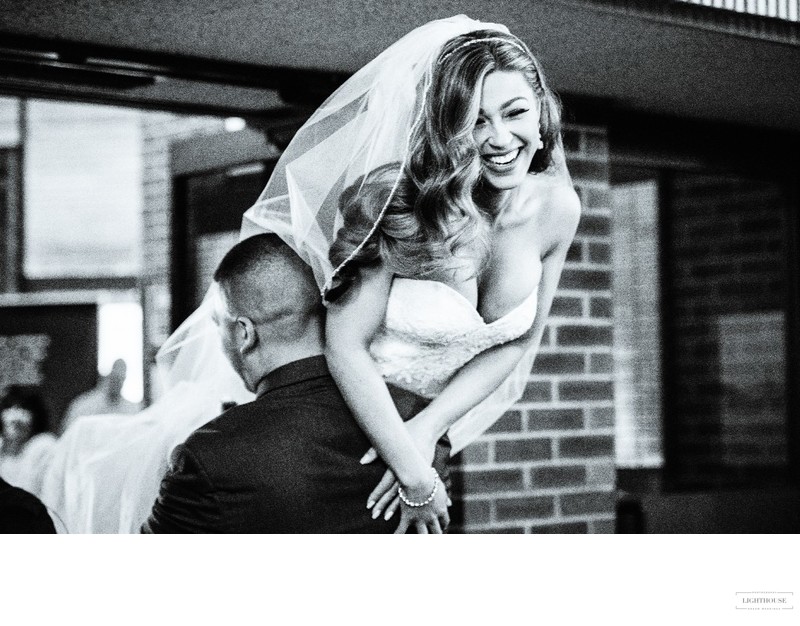 Every young girl dreams of finding their soulmate and growing up with them to spend the rest of their lives together as a happy couple. Long Island bride to be Taylor Edwards was lucky enough to have that dream become a reality when her middle school boyfriend proposed to her 10 years after they first began dating.
Taylor, 24, and her fiancé Josh, 23, met in their 7th grade homeroom when they were only 12 years old. She recalls their lockers being "only a few apart from each other," and how they "walked up the same stairs together every day." They became best friends. Only a few months later, Josh asked Taylor to be his girlfriend just after they shared their first kiss. Taylor emotionally recalled how they "sat on a pool table and he asked," and how she "sarcastically" rejected him. He knew right away that she was kidding.
This past December, Josh asked Taylor an even more important question. He asked her to be his wife. At this point in time Taylor responded with overjoyed tears -not sarcasm. He asked her while they were spending the weekend out east. It was in the privacy of their hotel room with a fire roaring in front of them, and a window over looking the beautiful property. Josh proposed to Taylor a month after he was hit by a car and almost killed. Taylor mentioned that just a week after his accident, Josh purchased her ring and began to plan the engagement. She believes that Josh's accident brought them closer and helped them realize "how precious life is." After Josh got his neck brace off, he immediately took Taylor out to have what she claims was "the most surreal day of [their] lives."
Although they were always meant to be, Taylor and Josh did spend some time apart throughout their journey as a couple. Taylor says that "seventh grade…is so young to commit to the person you'll be with forever and ever."
"Josh and I ended our relationship mutually at the end of high school and both saw other people. We got back together a few years later after Josh and I slowly began to talk again. Knowing we were simply right together, everything just fit into place."
Now that they have grown together and have gotten engaged, Taylor finally gets to plan the wedding she has been dreaming of her whole life. "The wedding planning has been a lot harder than I thought it would be but we're really starting to look into places and most important will be picking a date in the next few days!" Taylor is still deciding on what theme the wedding will have. She is leaning towards a "simple" and "comfy" type of feel. Taylor finds a lot of inspiration on Pinterest and from her friends who are getting married soon. Taylor also plans on doing a lot of hands-on projects. She mentioned that she wants to make the centerpieces herself.
"For girls who are in long term relationships: Enjoy where you are and don't. Stress. The. Next. Step. If you know you are with the person you will be with forever, the proposal will come and it'll be that moment you've dreamed of. It comes when it's supposed to. It'll be amazing and worth it and what matters most is the person we vow to."
DO YOU HAVE ANY QUESTIONS?