Cute Flower Girl and Ring Bearer Ideas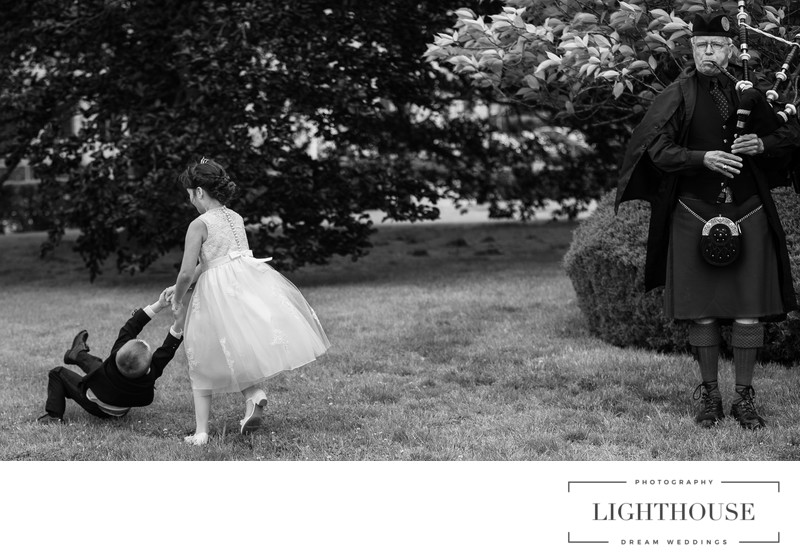 One of the cutest parts of the wedding ceremony is when the little ones come walking down the aisle, leading the way for the bride and putting smiles on the faces of all the seated guests. Here's a list of some fun ideas to make that special moment even more memorable!
Is your little flower girl or ring bearer too small to walk? No problem! Instead of being carried down the aisle, they can be pushed down the aisle in a wagon! It's a cute way to make sure your tiny loved one comes out in the wedding!
There are so many cute ways to accessorize your flower girl for when she comes strolling down the aisle. She can wear a flower or princess crown on her head or fairy wings on her back!
You can have your ring bearer or flower girl hold up cute signs as they walk as well. The sign can be funny, sweet or both! It's a fun way to prepare the guests for the bride!
Your flower girl doesn't necessarily have to throw flowers. You can have her scatter confetti; glitter, leaves, feathers or whatever matches your theme!
The flower girl doesn't need to scatter anything out of a basket either! She can hold a small bouquet of flowers, balloons, a lantern or even hold the train of your dress!
Spice up the tradition by switching the typical roles. A flower boy and a ring girl! Who says boys can't throw flowers and girls can't be responsible for the ring?
DO YOU HAVE ANY QUESTIONS?