A Rose Gold Wedding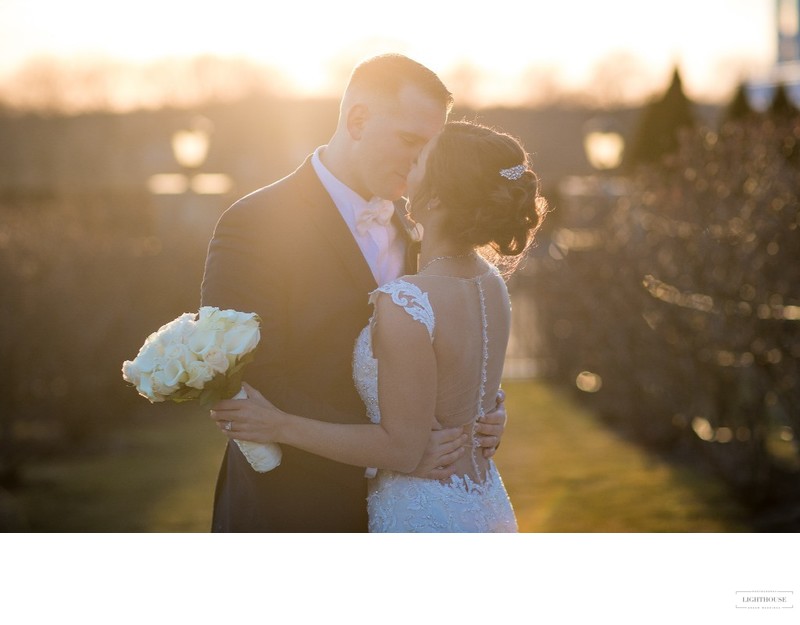 If you're going for a elegant romantic wedding that's not too gaudy, a rose gold color scheme or rose gold accents perfectly set the mood. Rose gold is the ideal combination of subtle glitz and class.
It's like a gorgeous sunset or the cheeks of a beautiful, blushing bride. It has a glow, but not so bright that it will take away from your beauty, but rather enhance it.
Whether you want the whole room to glow pink or just a touch here and there, rose gold wedding essentials are easy to come by. Luckily, the rise in popularity of rose gold has made it easy find and not too expensive to purchase.
For starters, bridesmaids dresses galore! Your girls will all shine in the feminine color that compliments all skin tones. Plus, rose gold is in and all over the dresses market.
As a bride, you can correspond accessories with your bridesmaids. Vintage rose gold hair pieces and jewelry are all over Etsy.com. Some couples even have even opt for rose gold wedding bands rather than the regular silver or gold.
Above all, rose gold floral arrangements are timeless centerpieces that tie a table together. Sweetheart roses in champagne or blush pink dressed up with gold accents are beautifully delicate. The centerpieces can even be a subtle metallic rose gold.
Actually, rose gold can even be tied into your drink choices as well! Rose gold champagne is extremely classy for the toast, which can be adorned with edible gold glitter around the rim. Additionally rosé wine, which has become very popular recently, is perfect for signature drinks.
There is no doubt that this wedding theme is classy, and furthermore will make your wedding the most talked about event of the year!
DO YOU HAVE ANY QUESTIONS?