Why Meet Your Wedding Photographers?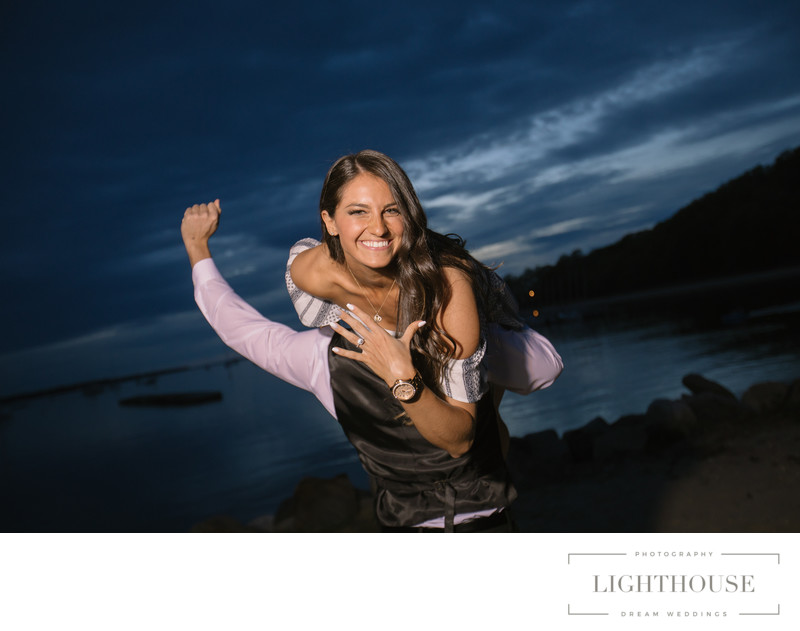 For any bride, the photography and videography are through the most critical elements during the big day. It is therefore crucial to select the right wedding photographers and videographers. A lot of brides decide on the photographer based on online information or by making comparisons of listed prices. However, when you do this, you may be overlooking the important step of first arranging for a consultation with the wedding photographer. We suggest that all brides ensure that they spare some time for consultations with all the vendors that they want to use for their big day.
Even though it may ultimately be a short appointment, having a consultation with the photographer involves doing a lot of things that will go a long way in helping you to ascertain their suitability for your event. A wedding photographer participates in many of the wedding's most intimate moments ,from the time you are getting ready, to the time you meet with the groom for the first time, to the various interactions with family and friends all through to the time of shooting portraits. The photographer must also collaborate with DJs and caterers to ensure the reception goes well. In addition, they will also work with you after the wedding day is over. Therefore choosing your photographer is not just a simple matter of getting the most affordable one who is free on the day. You need to get the best photographer with the style and skill to handle matters smoothly and effectively during the event. Consulting and talking to them is the only way you can tell if they have the capacity to do this.
Here are a number of reasons why you must have consultations with wedding photographers and the issues that should be addressed during the meeting:
LOOK THROUGH THE ENTIRE WEDDING ALBUMS, NOT ONLY THE HIGHLIGHTS
Online there are highlights and galleries that feature the best wedding photos, usually from several recent weddings. However, you need to see a several wedding albums so you can judge the work in totality. It is advisable to review photos of a wedding with similar settings like yours. For example if your wedding will be held indoors in a church with poor lighting, you need to be satisfied that your photographer has the expertise and equipment to deal with these types of settings.
LOOK FOR PROFESSIONALISM IN PRESENTATION AND SET UP
Meet your potential photographers at their studio. Meeting them in public places it is not advisable. You will be working with your photographers long after your wedding is over so trust and professionalism it's s ground staple when shopping for wedding photography. You want to ensure your photographers are reliable and creative. After all they are handling your most precious memories. Avoid being the subject of a nightmare story where the photographer does not return phone calls, or even worse, is nowhere to be found. If the photographer does not show consistency in all aspects of their work, then you may be taking a very huge gamble and anything can happen to your pictures on the wedding day. Imagine yourself in those albums and make sure you adore the style and look but also make sure to feel comfortable with entrusting your wedding photographer.
ASK ANYTHING
The photographer should be creative and know how to work effectively with light. Light is one of the key elements in photography and you want to ensure your photographer is comfortable not only with natural light but with professional light set ups as well. The consultation gives you a chance to ask questions before you commit to anything. If you are interested to learn about the equipment they use and the number of wedding shoots they get at any given time, just ask. The internet is full of write-ups about the questions to ask your wedding photographer and even though they may be helpful, make sure that the questions you ask will assist you to decide. Unless you are a photography buff, it is pointless to ask the model of the camera they are using.
SCRUTINIZE THE DETAILS OF YOUR PACKAGE,AND DISCUSS CUSTOMIZATION
As you select your photographer, you will discover that there is a mind-boggling variety of wedding packages and prices to choose from. The consultation with the wedding photographer is a great opportunity to discuss the finer details of your big day (this is crucial although you may not have developed a timeline for your event) and establish the products and coverage that you prefer. As a wedding photographers and after a lot of experimentation, we created a few packages that we consider to be the best. We prefer to provide you with the best because we do not want to comprise on the quality of your wedding images. However, we will give you the chance to tweak the packages so it can suit your specific needs.
TAKE A LOOK AT OTHER WEDDING PRODUCTS
The consultation is the opportune time to look at any physical wedding products that might interest you, for example save the date cards, canvases, wedding albums and so on. Make a point of asking what your wedding package includes, and ensure that you have actually seen it. A lot of photographers provide starting packages that contain only the basic albums or no products at all. In case the photographer shows you huge and beautiful wedding albums that are not in your package, ask how much it costs to upgrade. While nobody will force you to buy any package, it can be disappointing to discover that the album you got was much more basic than you expected. This is also the right time to discuss customizing, parent albums and if family and friends are allowed to order their own images from the photographer (I offer this service to make things easier for you).
FINALIZE YOUR BOOKING PERSONALLY
In the course of the consultation, you might decide that the wedding photographer meets your expectations. So you need to come prepared to confirm your booking. You will be relieved to cross this off your to-do list ,and you have saved some time by finalizing matters personally. When making your booking, you will probably be required to pay part of the package fee so the date is committed for your event (known as a retainer in photography and legal circles) and then sign a contract.
Here is one final piece of advice to any bride who is planning a wedding from afar or they are not in a position visit the photographers studio, arrange for a video chat. We have conducted video chats for many clients and they work great. In addition, you can do it from home without having to go anywhere or dressing up.
In case this post helps you in your search for the best photographer for your wedding, think about sharing it with your friend. Also remember to pin it on Pinterest. If you wish to arrange for a consultation with us or learn more about our wedding experience, send us your details through our contact form so we can embark on this process right away!
DO YOU HAVE ANY QUESTIONS?