Old, New, Borrowed and Blue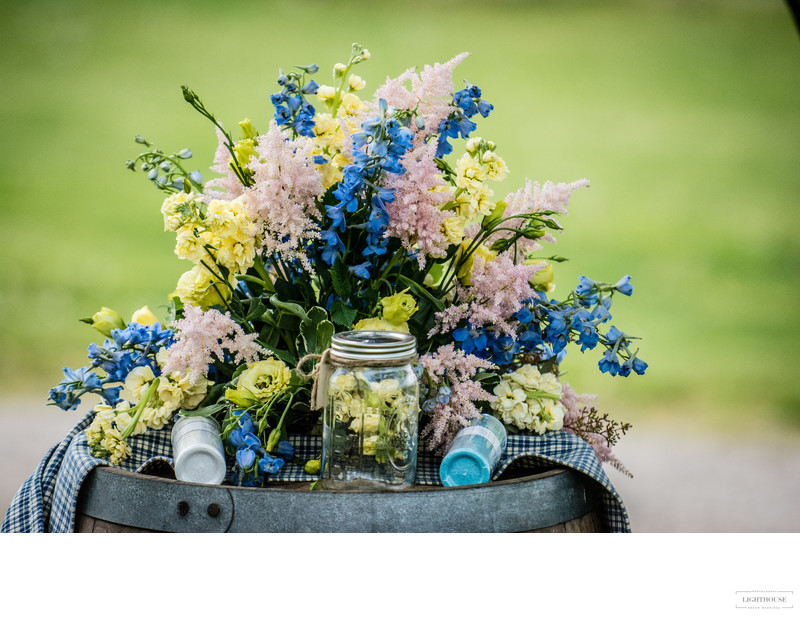 While not everyone may be superstitious, it's almost a certainty that everyone who has got, or is getting married will know the phrase 'Something old, something new, something borrowed, something blue'.
What people may not know is what these all mean.
Something old is to provide the first baby with protection, something new is for optimism in the future, something borrowed is to imbue the bride with the luck of the former bride the item is borrowed form and something blue is for fidelity. A traditional British custom also includes putting a sixpence (and old British coin) in your shoe as well, but what blushing bride would want a coin in her stiletto?!
Traditionally, the 'blue' would take the form of a garter, but not everyone may be comfortable wearing this, or it may just not be your style. One idea could be to wear some pretty blue panties under your dress, keeping it simple. It would also be a cute surprise for your husband later!
For 'new', you could go with a simple piece of jewellery, but nothing that would outshine your new wedding band, of course! Another idea for this is a pretty corsage, which you could match to your flower theme, if you have one.
The borrowed item is supposed to be from somebody who has been married, so maybe you could ask a friend if you could borrow their veil, or a broach and incorporate this into your outfit on the big day.
To cut down on cost, all of these items, except the new one, could be borrowed from people. If anyone questions you, just tell them you are being eco-friendly and trying to recycle! Who could argue with that?
Even for those who are not at all superstitious, wedding traditions are here to stay, so embrace them and love your day!
DO YOU HAVE ANY QUESTIONS?