Why's it gotta be white?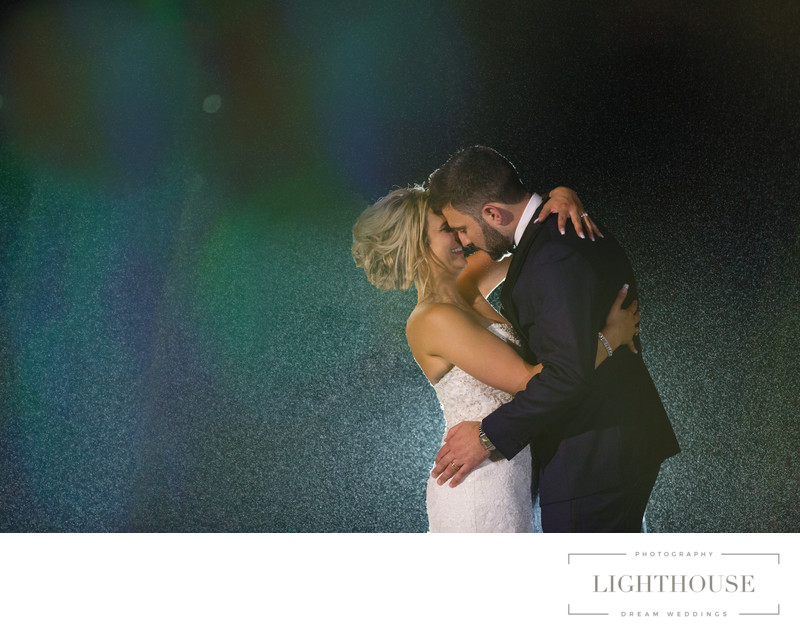 Billy Idol sang in 1982 that it was a 'nice day for a white wedding', and I'm sure it was, but a nice day for a white wedding should be a nice day for any wedding.
Every young girl has her dream of one day being princess for the day, resplendent in her huge, white frock, shimmering veil hiding her radiant beauty until the moment she is face-to-face with her future husband. But why limit yourself?
Color is everywhere, and every woman, indeed every couple, has an identity as unique as a fingerprint. Your wedding should be the day that you celebrate that uniqueness and show it to the world.
It doesn't have to be over-the-top – maybe add a highlight to your dress in your favorite color and have the guys wear a pocket-square to match, or if you want to keep the wedding white, save the color for the reception and use this to show your inner unicorn!
One fun tip to follow if you want to add a little color to an otherwise plain white reception is to have a white or pastel-colored helium balloon on each table, but have the ribbon weighted in a pretty glass bowl filled with colored candies, like Skittles, M&Ms or Reece's Pieces. It's a fun way to add some dazzle to your day, and it makes for a cute and handy snack for the guests too! Just remember, if you're using M&Ms or Reese's Pieces, make sure your guests know, in case of peanut allergies.
If you are using a hint of color in your gown, this can be incorporated into the dining hall too, in the form of table runners, napkins, or those M&Ms balloons!
Remember, it's your big day, so show them all who you are and make it dazzle!
DO YOU HAVE ANY QUESTIONS?