Your Wedding Photographer Should Also Capture Your Engagement Photos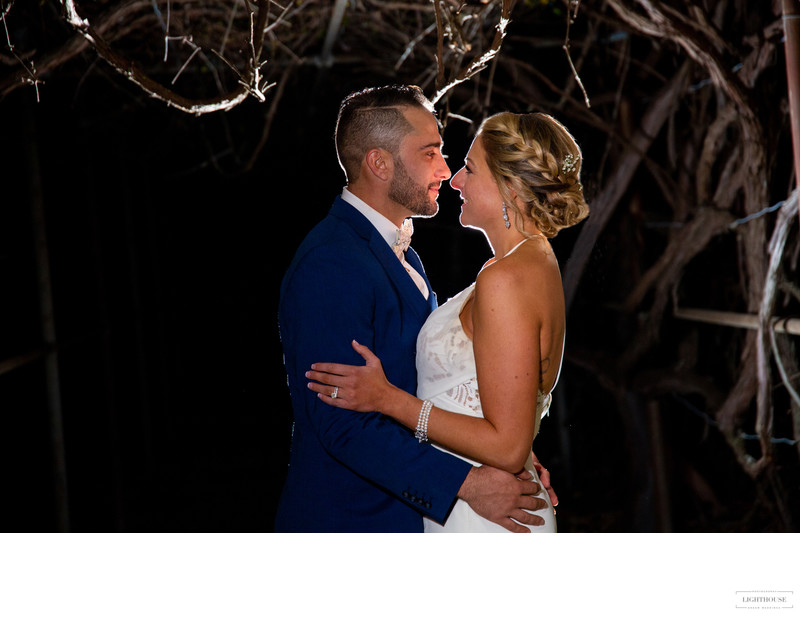 Apart from making merry, exchanging gifts and generally having a great time with friends and family, holiday time is also the time when many people pop the question. Even though it is advisable to unwind and enjoy the excitement of being engaged over the coming weeks, it is only a matter of time before you kick off the planning process, and taking engagement photos will play a big role in this. Engagement photos have numerous benefits. Besides being a fun activity, they give the couple an idea of how they would like their wedding photos to be done. In addition, the images are ideal way of telling the couple's story and the photos can be framed or printed and then used to enhance the wedding decor.
Whereas there are many talented photographers that you can use, it is crucial to start focusing on how you can get the best engagement photos and this will help you to understand what you need to do to have perfect photos during the wedding day. Most probably those friends or family members who take photography as a hobby will offer to provide engagement photography as a gift. Even though such nice gestures are great, it is important to appreciate the advantages of using the same photographer for the engagement and wedding photos - and below are five reasons that explain why:
1. It is beneficial to spend time with your wedding photographer
Photographers make an important contribution to your wedding and you will spend a lot of time with them. Spending time with the photographer will provide an opportunity to learn their personality and how they work-and this will ensure you are more relaxed when they take your wedding photos. Elisa Miksch, a wedding photographer, notes that engagement photos offer photographers a chance to observe your behavior in front of the camera. The photographer learns what makes you feel at ease or uncomfortable and how they can work with you effectively. This enables the photographer to get the best photos on the wedding and relaxes you since you are repeating something you have done previously.
You should enjoy and feel excited on your wedding, and the vendors you engage can greatly assist you on this. Getting someone who is relaxed and fun to be with can be very important. Frankly, the majority of us are not models and can often feel ill-at-ease when placed in front of a camera. Spending additional time with the wedding photographer will enable you to be comfortable with them on your big day.
2. If worse comes to the worst, it provides you with an opportunity to look for another photographer
Although the majority of photographers are competent and skilled professionals, not every photographer will satisfy your needs. In case for some reason you discover your engagement, photographer is eccentric, hard to work with, takes pictures that you do not like and fails to deliver on their promises, you can always choose to replace them. To make sure you are at ease and ready for an enjoyable shoot, it is not advisable to treat an engagement session like an interview. But it is an opportunity to assess how the photographer communicates and accomplishes what they set out to do.
3. It lets a photographer understand the situations that make you feel at ease and the best poses for the two of you
Our comfort zones come to the fore when we are placed in front of a camera. Finding time to learn your comfort zone is very beneficial because a pose that works for a particular couple may not work for others. Other factors like the height difference can have an effect on the type of poses that you feel comfortable in. Whereas nearly all couples are familiar with selfies, for the majority of couples it is possible that this is the first time that they have had professional photos taken. Offering this chance to your wedding photographer will make them have a deeper appreciation of what makes you comfortable in regard to photography.
4. The engagement photos provides you with a chance to give and receive feedback
The time to review the engagement photos has come, and you need to enjoy yourself as you do this. As a couple, analyze the photos and pinpoint the ones you love and those that you feel do not stand for what you are as a couple. It can be a fun experience for both of you, and later you can go to the photographer and give your insights about what worked and what did not work. Do not have any qualms about offering constructive criticism to your photographer. Be forthright and explain why you did not like a particular pose or image and what should have been improved. The photographer should appreciate that even though you may not have worked together previously, you have your own tastes and can offer input on how you want your wedding images to appear. It is also crucial to know that every photographer has their own style and this may be reflected in the wedding photos. This makes it imperative to thoroughly scrutinize the portfolio of a potential photographer before you book a session.
5. It affords you an opportunity to discuss your photography expectations on the wedding day
As you spend time together, a lot of photographers talk about the expectations for the wedding day. The same applies to the engagement shoot. Although the engagement shooting session will mainly be about having fun, the photographer may offer a few insights on the expectations during the wedding day. It is likely that your photographer has covered many other weddings before and they have the know-how to ensure that your wedding day proceeds smoothly. Furthermore, if any one needs additional clarification or has any questions about what to expect, your engagement shoot is an ideal chance to ask any questions that emerge.
Although the above reasons are worth thinking about, the main thing to keep in mind as you embark on the engagement shoot is to enjoy yourself! This is the chance to commemorate your engagement and honor the love you share as a couple. So, keep in mind that you are heading out to get images of someone who means the world to you. Have fun during your engagement shoot!
DO YOU HAVE ANY QUESTIONS?