Cool engagement photo
Windows are perfect for lighting hair & makeup photos



Whenever possible, always try to have your hair and makeup done near a window, hopefully, one with walk-up access from outside. These provide beautiful diffuse light for photography, and your makeup artist will appreciate the added the increased illumination and colour fidelity of natural light. If you don't have a window, try using a large vanity mirror with light. If you are not available, avoid rooms with hard overhead lighting. Makeup artists sometimes bring their own lights that can work pretty well. Avoid sitting in a corner, whether facing in or out because it's almost impossible for the wedding photographers to find a good angle.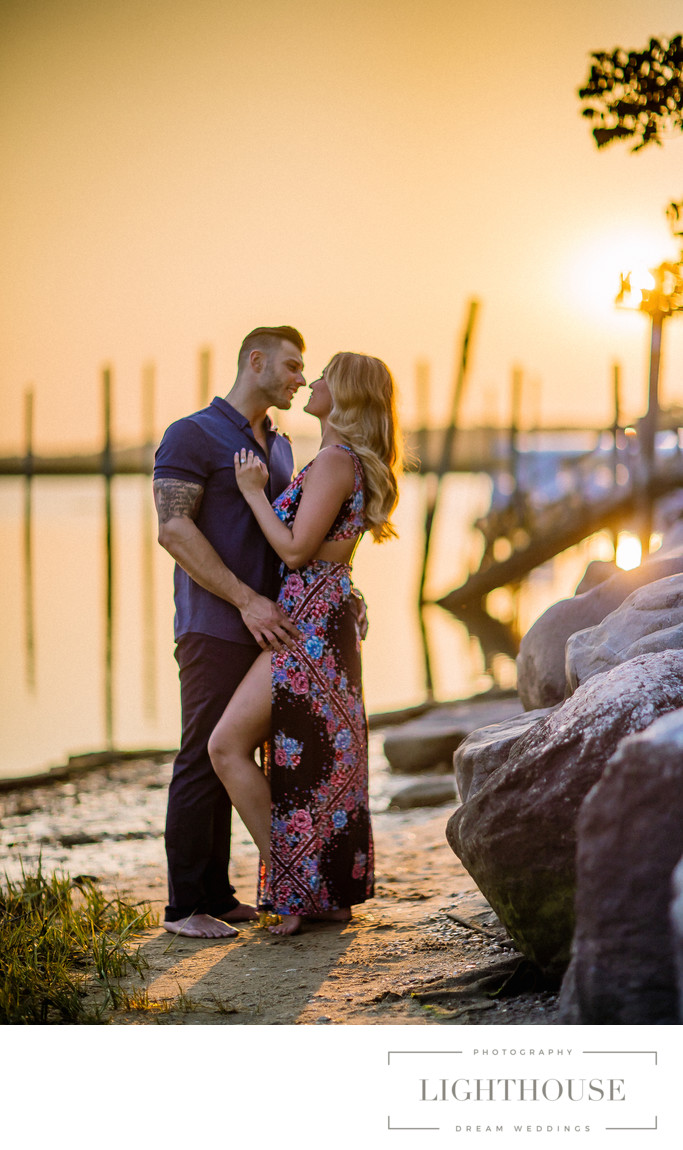 Guests should avoid blocking your wedding photographer's view.
Wedding guests love snapping pictures. Sometimes, when they're particularly eager, they may inadvertently block your wedding photographer's view of a crucial wedding moment. This is particularly noticeable during the processions when guests have the habit of walking out or leaning into the aisle for a not-so-quick shot. Please let your guests know ahead of time that this is unacceptable.

Unplugged weddings
Some couples have the officiant, maid of honor or best man make an announcement that asks all guests to refrain from photographing the ceremony because it will be captured by your wedding photographers. This is popularly known as having an unplugged wedding. The term and practice have been trending for a couple years. Personally, I think it's all a bit silly. First, I think the term itself is a bit silly because the culprit devices used by guests are mobile phones. Second, the problem doesn't stem from photography by guests, but from how they're taking the pictures. If everyone is on the same page about not being inconsiderate while doing it, then there should be no problem with guests taking photos.