Back yard wedding photographer
Finding your Wedding Photographer


Wedding photography is a lot more than just having a nice camera or taking a lot of pictures to cover your bases. The first thing we hear from all of our assistants trying to become professionals is, "Wedding photography is harder than I thought it would be." Our answer is, "Of course it is! "The aim of this article is to help prevent you from hiring a wrong photographer, or even worse," Uncle Joe. "This section will cover more of the soft skills that your wedding photographer needs to possess. These are areas that you need to pay attention to during your meetings and conversations with professional photographers, because they are not things you can determine by asking a question. First, we recommend that you read this section. Then head over to our section called "15 Questions to Ask Your Wedding Photographer" for more specific ideas on what kind of questions you should be asking when meeting with potential wedding photographers.
Strong Reviews – What was the experience of past clients?

When a company has numerous reviews, they are more likely to be established and deliver a great product compared to a company with just a few reviews. It is common for clients not only to delight in their final product, but also in their experience with the company.

Websites like Yelp or The Knot are great places to read reviews from previous clients and get a sense of what kind of experience you might have with your photographer.
Expertise – Being a Technical and Creative Wedding Photographer Professional wedding photographers should not only be well versed on the technical side of business, but must also be artistic and creative. These are two opposite traits of personality. How many people do you know are at the same time technologically clever and artistically creative?


Having a great camera and technical skills will allow your wedding photographer to capture exposed, well-lit images, irrespective of the lighting situation and time constraints. On the other hand, having great creative skills will allow your photographer to approach each shot with a unique point of view and artistic vision to ensure that the shots are not just photos, but beautiful images.
Personality – being personable and charismatic Just as important (if not more important) as their technical knowledge and creativity are the interpersonal skills of wedding photographers. How well do they interact with their clients and their wedding guests? Are they outgoing, kind, charismatic, professional, and honest?

Not including engagement shoots, wedding shoots, etc. You're going to spend a full day with your photographer on the most important day of your life. A wedding photographer with a personality that matches yours is essential to the overall experience of your wedding.

Photography Style – Do You Like Their Wedding Photography Style

While you're researching photographers, you'll come across the many styles of wedding photography. At the same time, you're going to start noticing what styles you do and don't like. You'll get a better idea of the artistic style of a photographer by looking at their blog or website rather than a few images on their Instagram. Taking extra time to explore the full portfolios of your top choices will definitely be worth it in the end.
Assistants – Having More than One Wedding Photographer We're often asked, "Why do I need more than one wedding photographer? "Well, if you were to look at a wedding written as a film script, you would see a primary storyline surrounded by smaller side stories that are going on at the same time. For example, during a wedding ceremony, the main story, of course, is the bride and groom. However, there may be multiple side stories happening at the same time. For example, mom or dad wiping a tear from their eyes, or a flower girl sitting in the corner, picking a rose petal in her hands.

No matter how good a photographer is, he or she can not be at any place at the same time; and so, to compensate, we use multiple wedding photographers, each with a different focus. Our lead photographer, for example, focuses strictly on the bride and groom. Our second wedding photographer would focus on family reactions, guests, etc. Our third (when needed) would focus on creative imagery by constantly surveying and moving around the scene to find unique angles and compositions for our subjects.

Having multiple photographers enables our team to broaden the coverage and creative eyes of the event. While we're recommending two photographers, regardless of the size of your wedding, we're telling clients that it's almost necessary if you have 100-200 people at your wedding. Three photographers are recommended for clients with very large weddings, i.e. 200 +.
Quality – Quality over quantity When looking for a photographer, it's best not to get caught up in the number of products that each photographer is promising. Stay focused on the actual quality of the work performed. We know that some people are working within the budget. Think of yourself that you can always buy an album or additional prints later (even 5-10 years later), but you can't change the quality of the photos taken at the wedding after the wedding day.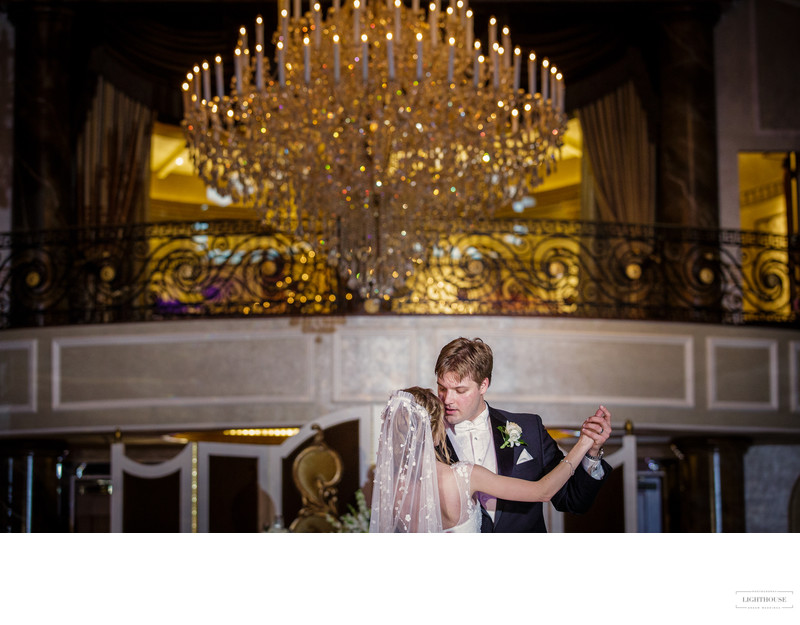 We're trying to tell clients if there's something you need to cut out of your package to make it more affordable, start with the products. Cut the prints out of the package, remove the album, but don't go with a cheaper photographer because they're willing to give you all the products you want in front of you. Keep at least two photographers in your package if you can.
Cultural Wedding Experience – How familiar are the photographers with the traditions of cultural weddings?

From the South Asian Baraat to the Chinese Tea Ceremony, cultural weddings include a wealth of exciting traditions. Documenting a cultural marriage requires additional time and attention to detail when compared to Westernized weddings. It's important that your creative team has the experience and understanding of your traditional wedding ceremony.


General Experience – Professional or Part Time Wedding Photographer The next thing you should be looking for is an experience when you get a pass technique, creativity, and personality. Is the wedding photographer actually a professional photographer, or is this their weekend gig? How many weddings did this photographer shoot?

While experience is important, some of the best and most hard-working wedding photographers we've met are experienced photographers, but relatively new as wedding photographers. In situations where you love the style of a photographer but are concerned that they do not have enough experience, ask them to look at their entire collection of images of each event they have taken.

To help you out when we hire assistant applicants and associate photographer positions, we base their level of experience on how many weddings they have taken as the lead photographer. (i.e. not under the guidance or direction of another professional photographer).
DO YOU HAVE ANY QUESTIONS?