Merrick wedding photographer
Do I Need a Second Photographer?




There is a lot of information out there when it comes to the topic of whether or not to hire a second photographer for your wedding. Fortunately you've come to the right place for expert photographers advise. We've put together everything you need to know about hiring a second photographer — including what they're doing, when you're supposed to have one, and when you're likely able to save that investment for use elsewhere!
The role of a second photographer . You might wonder, "What even does a second photographer do? "It's not a bad question, trust us!


The second photographer is there to help your photographer on the lead. Their main role is to capture moments from a different perspective, and to provide coverage of moments when the lead photographer can not be in two places at once. For example, if you're getting ready in different locations with your partner, your second photographer will capture moments at one time while the lead is at another. A second photographer may use a different lens, photograph a different angle, or assist the lead by providing details with a second pair of eyes.


Common misconceptions about second photographers In magazine articles there's a lot of talk about second photographers, wedding Facebook groups , and among friends who have had their own wedding experience. If you wondered which information to trust, we're here to help! Here are a few common misconceptions about hiring a second photographer: If your wedding is over a certain number of guests, you need a second photographer! Why it's wrong: Guest count doesn't typically mean you need a different photographer there. Your photographer will be able to capture guests who are candidly enjoying and dancing at the reception, no matter how many of them there are. It is more important to consider timelines, multiple locations and special ceremonial traditions than guest counts.



You are going to get double the pictures. Why it's wrong: while the second photographer captures alternative angles and moments that occur simultaneously when the lead shoots something else, it doesn't mean that the images will double. Your lead photographer or the editor will pick and deliver the best pictures from the second's work.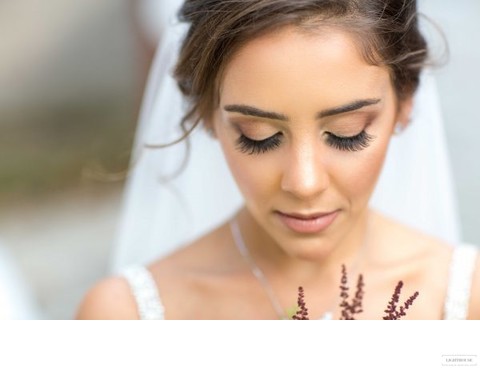 Photo details:Oyster Bay Long Island New York


They don't have experience. Why it's wrong: Professional photographers are likely to only work in the same way they do with someone they highly trust in capturing moments.
Here's when you should definitely have a second photographer: there are some instances where we — and our expert photographers — agree that you should hire a second photographer absolutely. Some photographers even include one if their wedding packages feel like shooting comfortably with someone else there! In your initial conversations about the flow of your day, your lead photographer will probably also recommend hiring one second. If you get ready at separate locations, have a tight timeline, or are going to include many traditional elements or activities into your day, you should probably have someone else there to capture all the moments that are important to you. It is also common practice for a lead photographer to hire a second to come with them if they are traveling for a wedding at a destination.

"If the bride and groom get ready at locations that are far apart, they'd need a second photographer. Or if the wedding requires many ceremonies or activities, and lasts longer than 01 days, they certainly need one. A second photographer is a backup plan to support the main photographer when the main photographer suddenly needs to go to the bathroom or have an unexpected illness or may not need a second photographer if ... there are many instances where you may not need a second photographer. Bonus tip: If you've allocated a second photographer's budget and realize you don't need one, you can allocate that budget elsewhere! Here are a few scenarios where you probably won't need to hire a second photographer: your lead photographer, who you trust is an expert in their field, feels confident shooting solo You're eloping or having an intimate wedding Capturing moments at the same time is very important to you and it's not possible for your lead photographer to be with both of them (i.e. cocktail h). You should ask your wedding photographer how comfortable they are with the photography. Personalities, comfort levels, experiences, and equipment are some of the key factors when it comes to whether your photographer needs to have someone with them or not. Ultimately, hiring a second photographer depends entirely on how your lead photographer works and how your day is set .We hope you have complete confidence in the photographer you have chosen to trust in all the important moments that will occur on your special day. Have an honest talk with them on the need for a second photographer. If finance is a concern, there are creative ways to save in other areas so you can put more money toward your budget for photography!




DO YOU HAVE ANY QUESTIONS?