Moire wedding photography
Photography Tips For Brides


You're planning your wedding dream, putting a lot of thought and effort into every little detail. It's going to be a day to remember for the rest of your life. But years after the wedding, all that's left is the moments, emotions and memories that your photo and video team has captured.


Apart from hiring a quality photographer, there are a number of steps you can take as a bride to ensure incredible photos. From the first look to the long flowing veil in the wedding shop, we narrowed down the top 13 wedding photography tips that you should follow as a bride.


1. Create a Mood Board In order to deliver personalized photography and video, it is important for your photographers and videographers to understand your personalities, preferences and relationships. It's best to create a moodboard to help your creative team get to know you. This moodboard is created on a website or app like Pinterest, where you can save images that you like and even images that you don't like. This is a way for you to visually communicate the style of photos that you love for your engagement and/or wedding day photos.


2. Hire Photography and Videography From The Same Company Choosing a photographer and videographer from the same studio is often the best choice for many reasons, including: Shared Incentives and Accountability Better Communication, Workflow & Positioning Common Shared Vision and Style Fewer Contracts & Admin for a combined Photography and Videography Package Wedding Ph.
3. Schedule Enough Time For Each Section Of The Day It is crucial that you create a timeline for your wedding day, something that your wedding planner can help you organize. Estimated start and end time for hair, makeup, reception setup, etc. This timeline should include all of your photo sessions, such as the first look, wedding party photos, and a couple session. Not sure how much photo time will you need for each section of the day? Click here for a detailed timeline of the photo.
4. Minimize Your Locations In order to maximize the time of your wedding day, we recommend minimizing the number of photo shoot locations. You don't want to spend more time traveling from point A to point B than taking pictures. A great photographer should be able to do almost any kind of location work. Even if you don't like the background options of your location, trust the creative abilities of your photographer.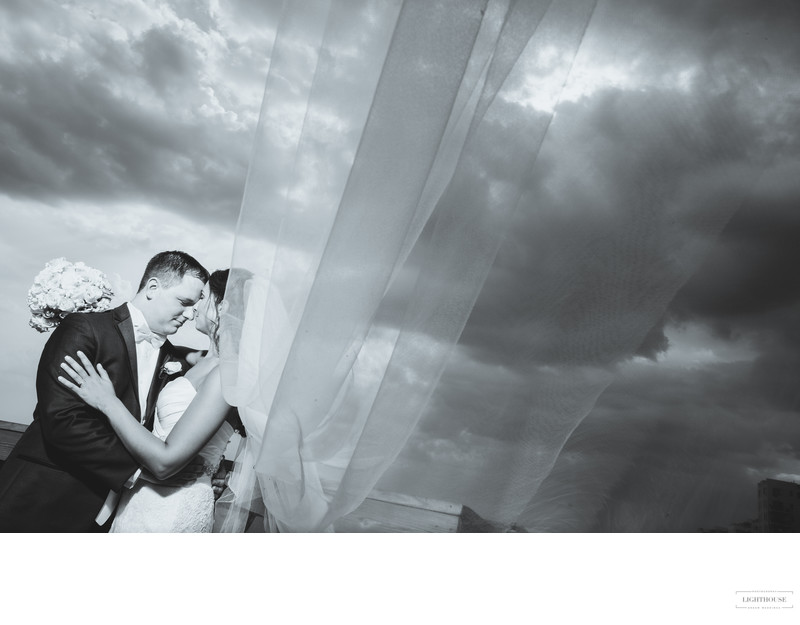 5. Hire Quality Vendors Quality Vendors may influence your day's flow. That's why we stress the importance of selecting the right vendors. You wouldn't want a makeup artist to show up 2 hours late, or a photographer with no wedding experience, would you? We suggest quality vendors to avoid the stress that can be placed on your wedding photos.

Hiring a wedding planner is a great way to make your planning process easier and allow you to enjoy your wedding day with no unnecessary distractions. Your wedding planner is there to deal with any mishaps while you and your partner go undisturbed.

With so many vendor options, it may be difficult to identify the right companies for your big day. Before hiring each vendor, do your research, check the preferred vendor list of your location, and most importantly, follow your instincts. Check out our favorite wedding vendors here.
6. Plan Enough Time for Hair & Make-up Hair and make-up delays can set the whole day back. Plan to finish the process well ahead of schedule, too often we see brides rushing because of unexpected delays. A lot of great hair and makeup artists will create a schedule to follow during wedding preparations.

Your creative team will typically ask for an hour to document the final touch-ups, detailed shots, and candid moments with your closest friends and family.

Take a look at our Ideal Wedding Timeline to find out exactly how much photo time you should have set aside during the day.
7. Wear a Long Veil There's something about putting on that wispy piece of fabric that makes you feel like a bride at last. That beautiful long veil makes some of the best pictures, which is why we encourage the brides to choose a long veil on their wedding day. During wedding portraits and couples sessions, the veil can be incorporated in many ways. Take advantage of the video below for some serious veil inspo!


8.Include Toss Items In your group photos, during your first dance or grand exit, toss items add that extra touch to your photos. Confetti, flower petals, paper planes, rice, the list could go on and on! These photos radiate bliss, excitement and result in genuine smiles and laughter from you and your guests.


9. Incorporate the First Look Session One of the most memorable wedding day events is when the bride and groom see each other. Suddenly, all the jitters and anticipation fade away, and only the two get a chance to enjoy this remarkable moment. The first look makes for some of the most heartfelt photos, a tradition that you can't forget on your wedding day.
10.Schedule Couples Session During Best Lighting If you booked your venue for a spectacular view of the ocean or the beautiful vineyards in the winery, it is essential to schedule your couple's session 30-45 minutes before sunset. The romantic hues during the Golden Hour make it our favorite time of day to capture the new Mr. and Mrs. 11. Schedule Time In Your Ballroom This is when you finally get to see the reception that you've been dreaming about for months. It's a great opportunity for your photographer to capture a real reaction, as well as a quick couple session. This is the perfect time to capture photos on the dance floor and throughout the reception area without wandering in the background.


Twelve. Include A Sneak Away Session The beauty of the twinkling stars and the dark skies is a great photo background. The Sneak Away session lasts no more than 20-30 minutes and is usually scheduled at reception and after dinner. Another suggestion would be to take these shots at the very end of the night, once all the guests have left. The night sky adds a touch of romance and gives your photographer the chance to create dramatic images with the help of lighting.


13. 13. Incorporate A Sparkler Exit You planned your grand entrance, but did you think about a grand exit? Sparkler exits are a great way to end a day of celebration. Not only are sparkler exits unique and exciting, but they make for stunning photos. We saw nothing but the smiles of the guests as they sent off the newlyweds.

Although many of the venues allow a sparkler exit, others may not. Confetti, bubbles, and flower petals are alternatives that can be included in your grand exit and still look great in your photos.
DO YOU HAVE ANY QUESTIONS?