Old Field Wedding photographer
Wedding Photographer Q&A: What are Good Wedding Photo Poses?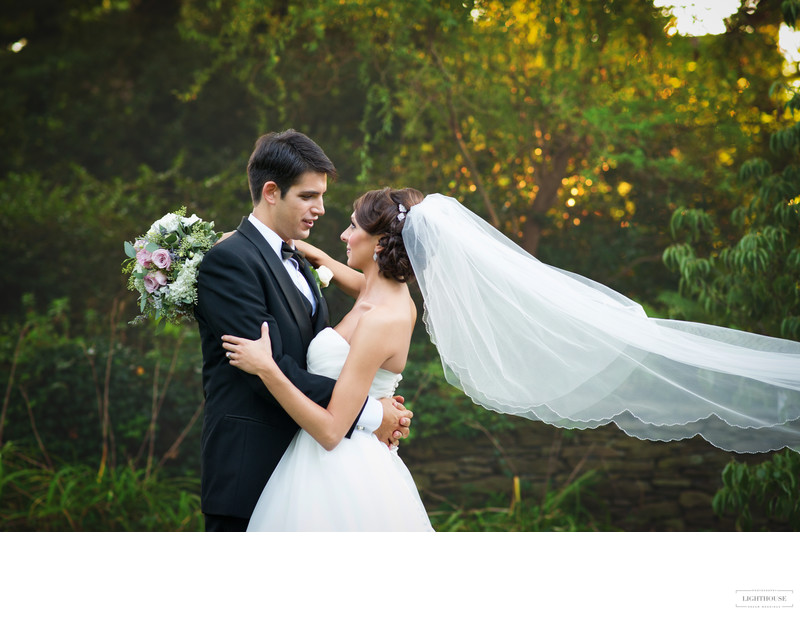 Wedding photographers suggest these ten classic poses to help you take relaxed, romantic portraits on your wedding day.


Does thinking about your wedding photos leave you wondering what the heck you're supposed to do in front of the camera?

You're not alone. Many couples initially feel awkward when it comes time to take their wedding portraits. That's when having a few wedding photo poses in mind can come in handy.
What are wedding photo poses?
Photo poses, which you can find online or at your wedding photographer's suggestion, are staged moments that can help you decide what to do in front of the camera. If you're a little uncomfortable or aren't sure exactly what will look good, photo poses can give you a few starting ideas.

Many couples have a list of photo poses that they want to try on their wedding day. This is a great resource for your photographer! It helps them understand your style and makes it easier to move through your portrait session without taking you away from your guests for too long.

If you need a few ideas for wedding photo poses, we've rounded up ten of our tried-and-true, wedding photographer favorites.

What are good wedding photography poses?

These poses are popular because not only do they give couples a good starting place for their photography session, they also look great in the final photos!
1. First look
First looks are becoming more and more popular as couples set aside time for a romantic, intimate moment before the bustle of their wedding day. Classic first look poses include one partner putting their hands over the other's eyes, the big reveal of a bride in her wedding dress, or both people holding hands as they gaze at each other in quiet, personal delight.
2. Capture the scenery
Whether you're taking photos at the beach, surrounded by vines at the vineyard, or in front of a historic mansion, you probably picked your photo spot because you love the scenery there, so make sure to capture it! Ask your photographer to back up and capture a wide-angle shot of the two of you together with the beautiful view on full display behind you.
3. Romantic kisses
If you think you might have trouble relaxing in front of the camera, a few little kisses can help set a romantic mood. Try kissing each other's hands or foreheads… or simple leaning your heads together and gazing into each other's eyes.
4. Dramatic kisses
And then there are dramatic kisses! Go for a big dip or a foot pop to give this dramatic pose an Old Hollywood vibe.
5. First dance
Talk to your photographer about whether you'd like images of your first dance to be up close and intimate or a more dramatic wide-angle shot taken from above. If you have two wedding photographers, you can probably get both!
6. In any weather
Worried that bad weather might ruin your photo shoot? It can actually lead to some very sweet wedding photo poses! Whether that's a groom holding his jacket overhead to keep their rain off or kissing under an umbrella, these poses are always charming.
7. Playing with props
Need something to do with your hands? Or just like to be a little silly? Photo frames, silly mustaches on sticks, or typography signs are a great way to add a playful vibe to your poses.
8. Gazing over the shoulder
If you want a photo that combines intimate romance with a little bit of drama, have one partner look away from the camera while the other one gazes back at the photographer. Whether you pose this one serious, smiling, or just in soft focus, it's feels like a stolen moment that your photographer just happened to capture.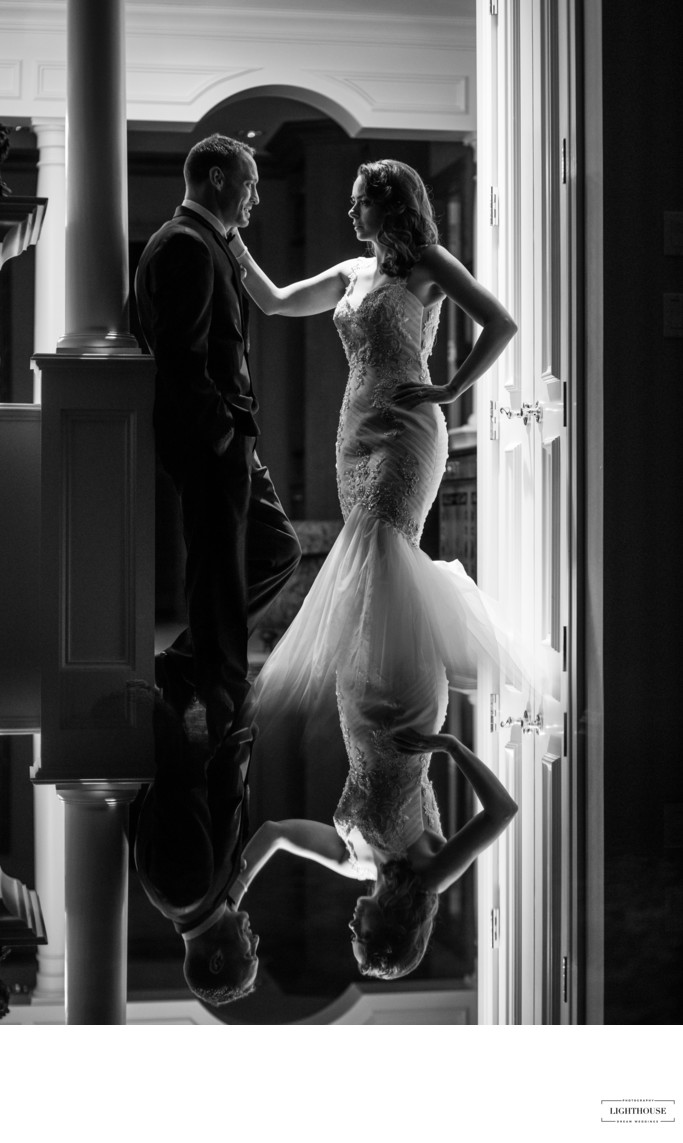 9. Out for a stroll
Moving in photos makes you feel natural and spontaneous, which allows your wedding photographer to capture your real emotion. Take your sweetheart's hand and go for a little stroll, both away and towards the camera. Whether you're walking along the beach, across a garden, or simply down the street, this pose has a lovely feel of ease and joy.
10. A quiet moment
No matter how excited you are to share your wedding day with your friends and family, every couple needs to get away from the bustle of their guests and just enjoy a moment together. Pick a quiet spot — a nook in the garden, the balcony of the hall, or simply sitting on the staircase together — and sit next to each other however you like. Your photographer will be able to capture a few beautiful, relaxed portraits as you interact naturally and casually.
How to get good wedding photos
Often, when you try one pose, you'll naturally find yourself moving into others, playing around with your partner, or simply interacting as you always do. This is the trick to getting good wedding photos: find something that feels comfortable and go with it!

As you relax in front of the camera, you'll forget about feeling awkward or self-conscious and just focus on the person you love. That's when your wedding photographer will capture some of the most beautiful and genuine photos of your wedding day.



DO YOU HAVE ANY QUESTIONS?
Location: Old Field NY.