sunset engagement photos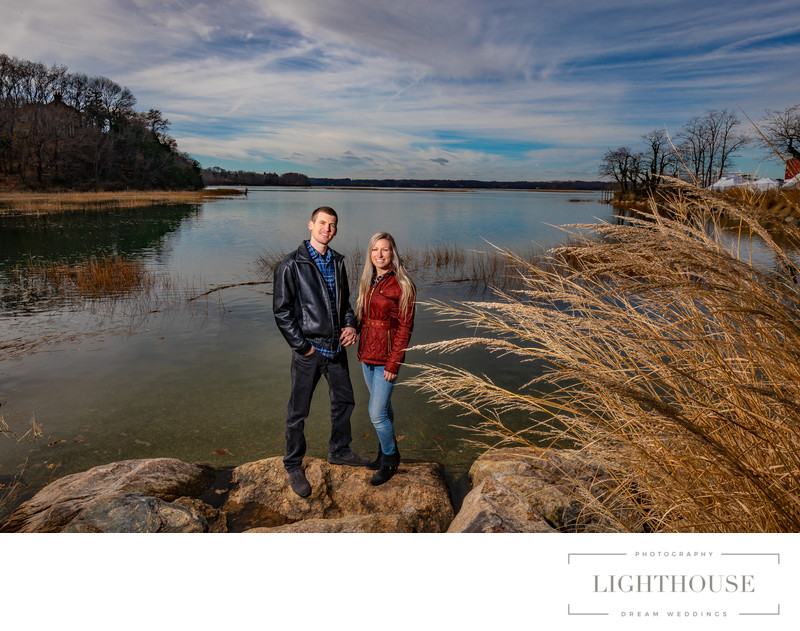 1. Cedar Beach

Located on the North Shore in the town of Brookhaven, Cedar Beach is a pretty, rocky, relatively secluded spot where you won't find tons of people wandering around. Between the beach, the walking trails, or the pier, it's the perfect place to stop for some portraits — especially if you want to catch a stunning sunset backdrop.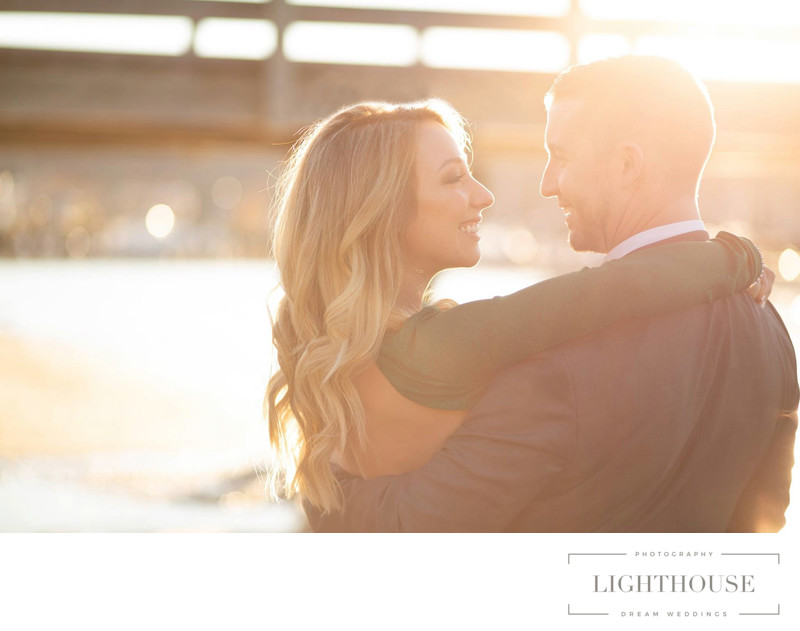 2. Montauk Lighthouse

The Montauk Lighthouse is a Long Island landmark for good reason. Located at the very eastern tip of the island, it is both historically significant and utterly charming. A stroll on the beach below the point offers the perfect opportunity to take advantage of the stunning sea view in one direction and the picturesque backdrop of the lighthouse in the other.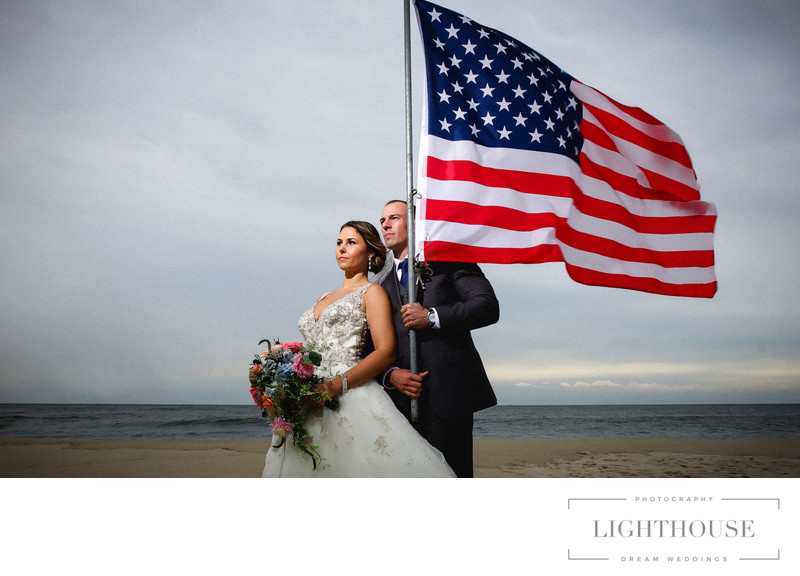 4. Sayville Marina Park

If you want your ocean views to be both beachy and nautical, head to Sayville Marina Park. A favorite of many Long Island wedding photographers, this charming spot offers boat docks and a sandy beach for strolling. If you don't have an Islip resident recreation card, there is a small fee per car. But the southern views toward Fire Island are more than worth the cost of entry!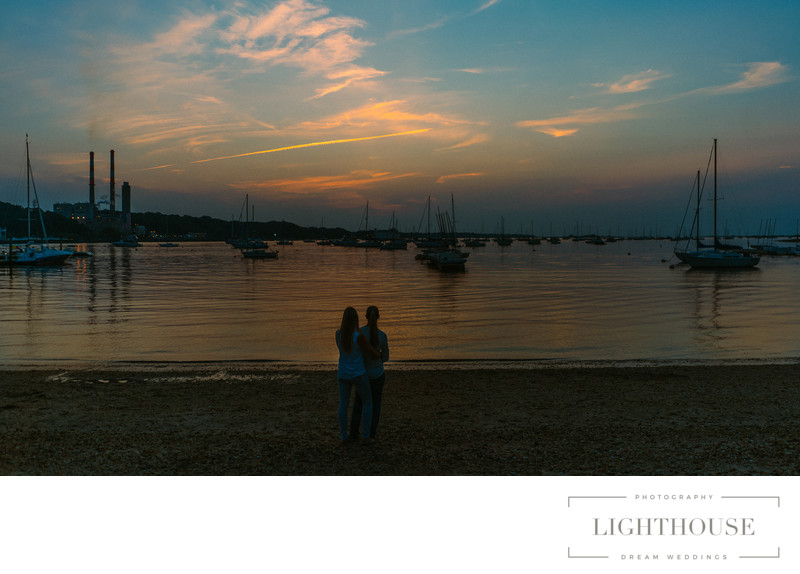 7. Coindre Hall

If you're getting married at this local chateau, you might think you have to give up your beachside wedding photos. But you can still enjoy a sunset stroll by the water if you head toward the Coindre Hall boathouse. Nearby is Gold Star Beach, another perfect spot for sunset views over the water.
8. Sands Point Preserve

Long Island wedding photographers love the beautiful of Sands Point Preserve, home of four famous Gold Coast era Long Island mansions. Whether you're getting married at one of these historic castles or visiting the Preserve just for photos, we highly recommend a trip down to the rocky beachfront, where you can capture wedding photos overlooking the Sound.

9. West Hampton Dunes

Located on Long Island's South Shore, West Hampton Dunes is beautiful . With sandy dunes, white beaches, and uninterrupted views over stunning blue water, it's the perfect spot for the Long Island beach photos you've been dreaming of.
Get the best photos at your Long Island wedding
Getting the best photos during your Long Island wedding often depends on knowing exactly where to go to take advantage of the time of day and weather, as well as avoiding as many crowds as possible. And of course, you want to make sure you can get there and back quickly so you can continue celebrating with your friends and family!

Not sure where to go? A local Long Island wedding photographer will be able to suggest the best spots and work with you to create wedding photos you'll treasure.

If you're still trying to find the right Long Island wedding photographer, we recommend starting with these ten questions.
Location: 25 E Broadway, Port Jefferson, NY 11777.