How can you be sure you'll love your wedding photos? It all starts with hiring the right wedding photographer.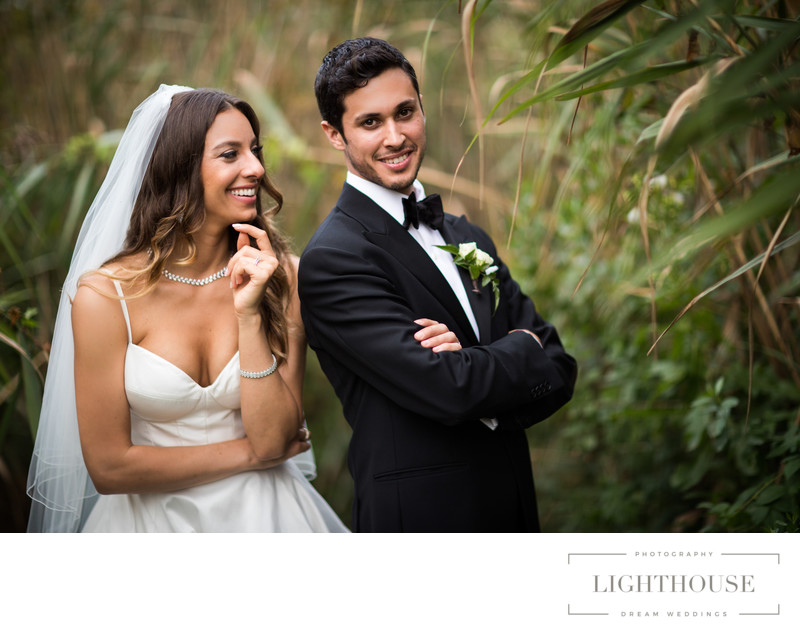 Wedding photography is an investment in something that you'll treasure for the rest of your life. So how do you make sure you get photos that you'll love?
It all starts with hiring the right wedding photographer.


What makes a good wedding photographer?
1. Experience
Different types of photography require different skill sets, and you want to make sure that the photographer you choose is ready for the challenges of a busy wedding day. Choose a wedding photographer with years of experience specifically photographing weddings and a wonderful portfolio to show for it.
2. An artistic eye
Creating beautiful photography requires being able to see the romantic staging potential in an out-of-the-way garden nook or a small set of steps. It needs a strong sense of lighting and group composition. A good wedding photographer needs an artistic eye to create wedding photos that you'll treasure.
3. Good communication
From working out the details during the planning stages to making sure that everyone understands what is happening during group photos, being a wedding photographer requires the ability to communicate clearly and easily with a huge variety of people.
4. People skills
In addition to communicating, wedding photographers also need to manage big groups of family and friends, help keep the wedding couple calm, and manage interactions with event staff and wedding planners. Your wedding day will go much more smoothly if your wedding photographer has strong people skills.
5. A variety of photography packages
Having a variety of photography packages available shows that a wedding photographer is interested in helping couples create their ideal wedding experience, no matter their budget.
How to get good wedding photos
Booking a good wedding photographer will definitely help you get good wedding photos on your special day. But there are a few other things that need to happen too!
Luckily, they aren't complicated. If you know what you want, make time to talk to your photographer about your likes and dislikes, and are willing to have fun, you're on your way to having great wedding photos.
---
---
DO YOU HAVE ANY QUESTIONS?