wedding photos in the rain
How To Make Fantastic Wedding Photos Even When It's Raining
Rain on your wedding day can be a downer for most brides, although many cultures see rain as fortune, purification and fertility. Brides often wonder how they will still get good photos if it rains. We will be sure to light up the rain drops. The best way to show the rain drops in a picture is to shed light on them. I like to do this with flashes, but it can also be done with porch or sunlight. When the rain drops light up, they stand out more in the photo as small, bright areas on your pictures as the light passes through the water.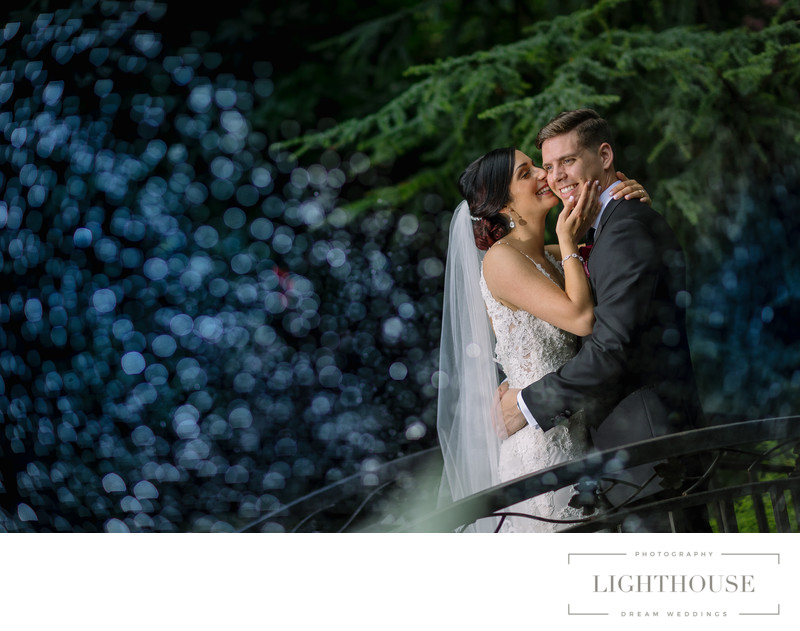 Use these puddles to your advantage by finding interesting reflections you can use to include in your pictures. One of the best things about shooting in the rain is how the photos all come out with beautiful saturated colors. The greens are greener, blues bluer and even the wet driveway at the venue looks amazing.
Not only do umbrellas make a great addition to the photographs as a support, but they are wonderful to shed light on our couples. Don't wait until you need to use one with ugly colors, weird patterns or large advertising plastered through it.
Embrace and enjoy the weather. Remember also that it does not rain very often for hours. You usually find a break in the weather, even if only for a couple of minutes.
DO YOU HAVE ANY QUESTIONS?
Location: 7725 Jericho Turnpike, Woodbury, NY 11797.